Jean jackets lit up the runways in 2019. From Milan to New York — colored denim emboldened collections, and fur and satin was a go-to, not a last thought. Denim could easily be the new leather jacket. A serious historical staple of the Americana look, the denim jacket is even popping up in professional settings. A quick throw over for many looks, it's easy to dress them up or down, but there's only so many ways you could wear a jean jacket right? Wrong. Here's the ultimate inspiration you need this fall to take your jean jacket look from basic to elevated.
1. With a matching pair of mom jeans and a cami or t-shirt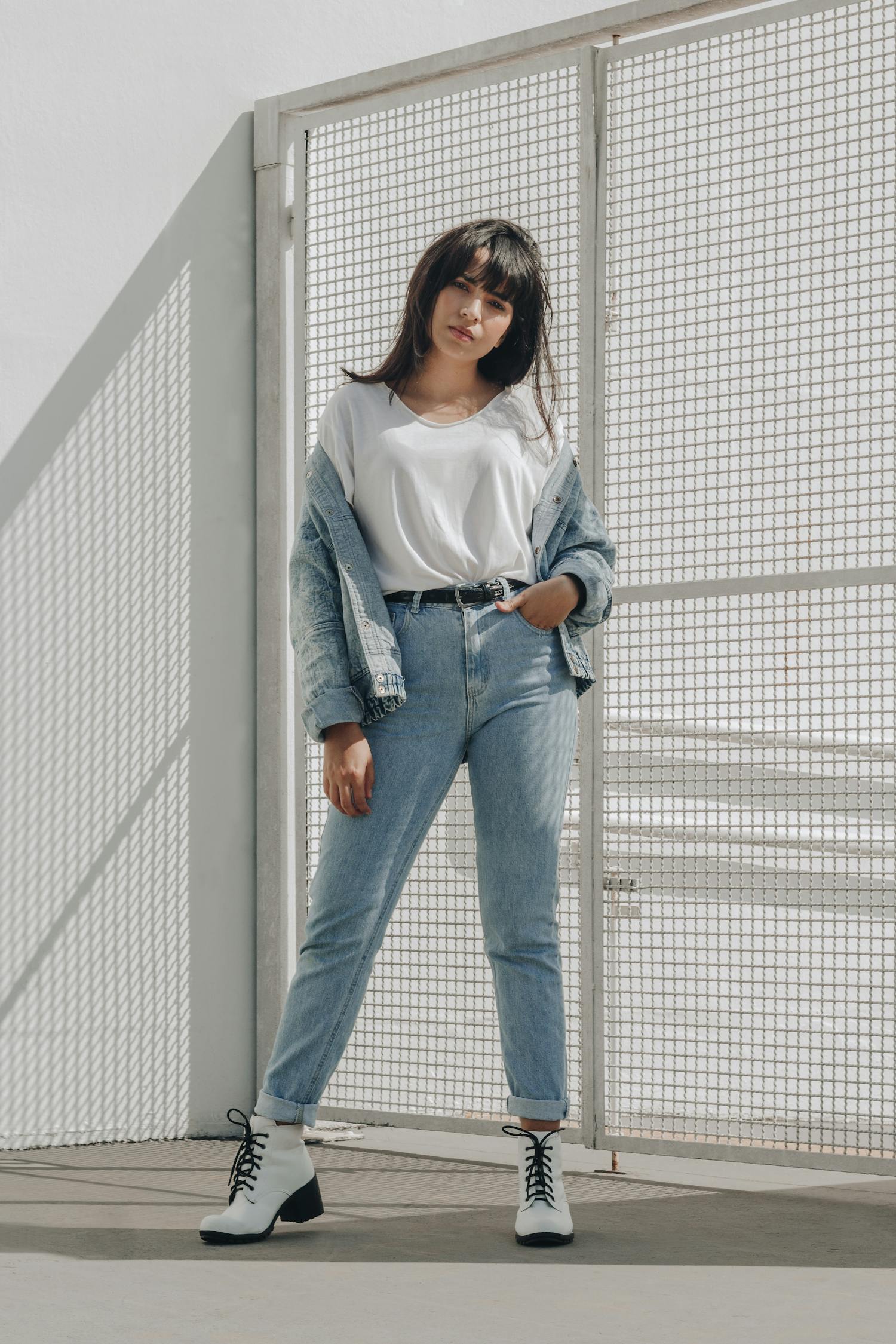 Bring out your inner 90s vibe and pair a jean jacket with some mom jeans. For a retro touch add some white boots. This outfit will totally give you 1960s girl greaser vibes as well and set you apart from the crowd. If you're not into mom jeans, try this look with a pair of boyfriend or girlfriend jeans for a similar effect.
Shop the look:
Mom jeans – FASHIONNOVA, Daydreaming High Rise Mom Jeans, $44.99 $30.99
White combat boots – KOHLS, madden girl Kurrt Women's Combat Boots, $69.99 $44.61
2. In an unconventional color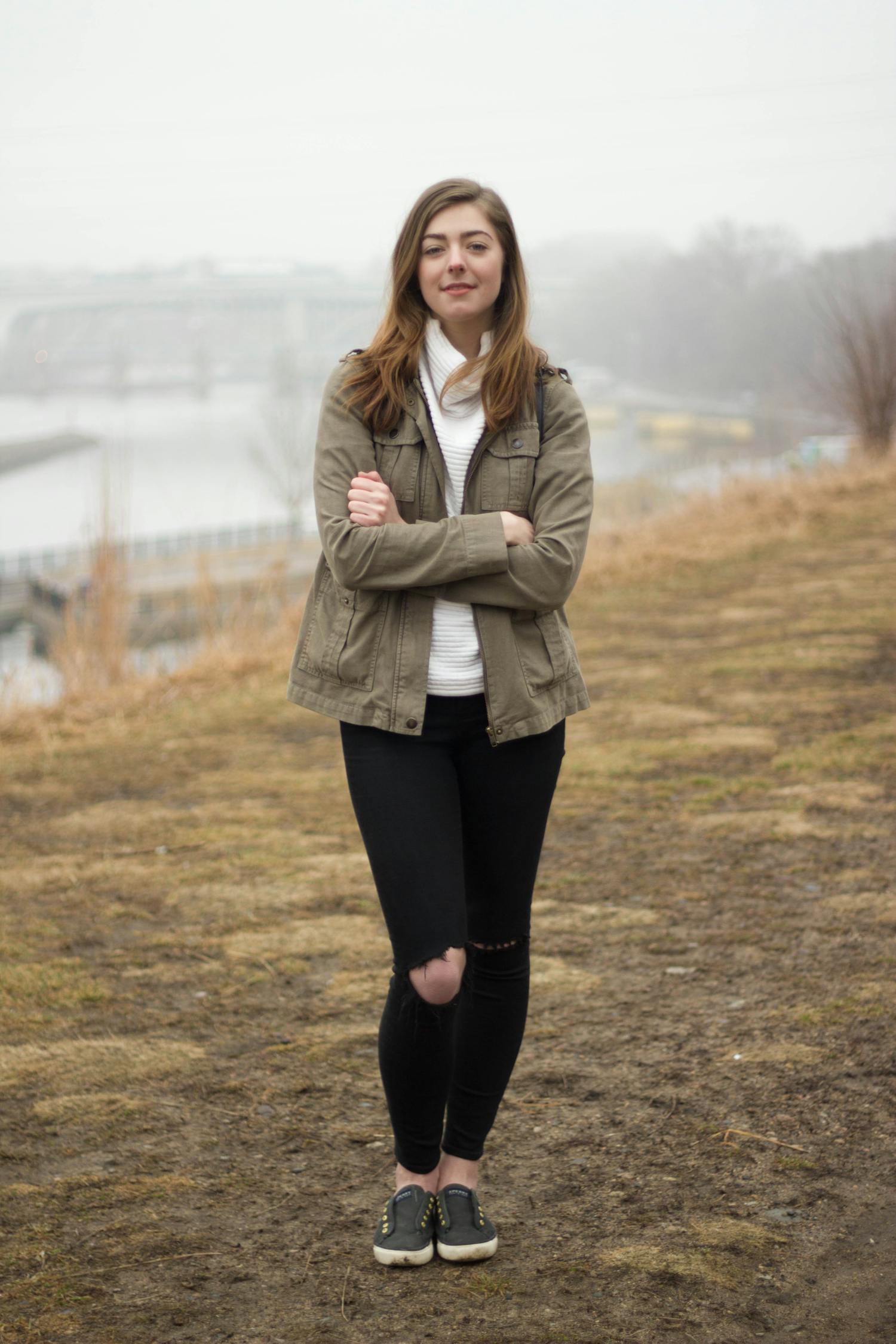 Veer from the typical dark or light blue wash jacket. Go for neutral colors like greys and browns. Pair with a contrasting pair of pants, preferably in black. This khaki denim jacket is the perfect option to help you stand out from the sea of blue this fall.
Shop the look:
Colored denim jacket – BOOHOO, Super Oversize Rigid Denim Jacket, $55.00 $33.00
Related: 5 First Date Outfit Archetypes That Should Be Avoided (Wear This Instead)
3. With a pair of slim flare pants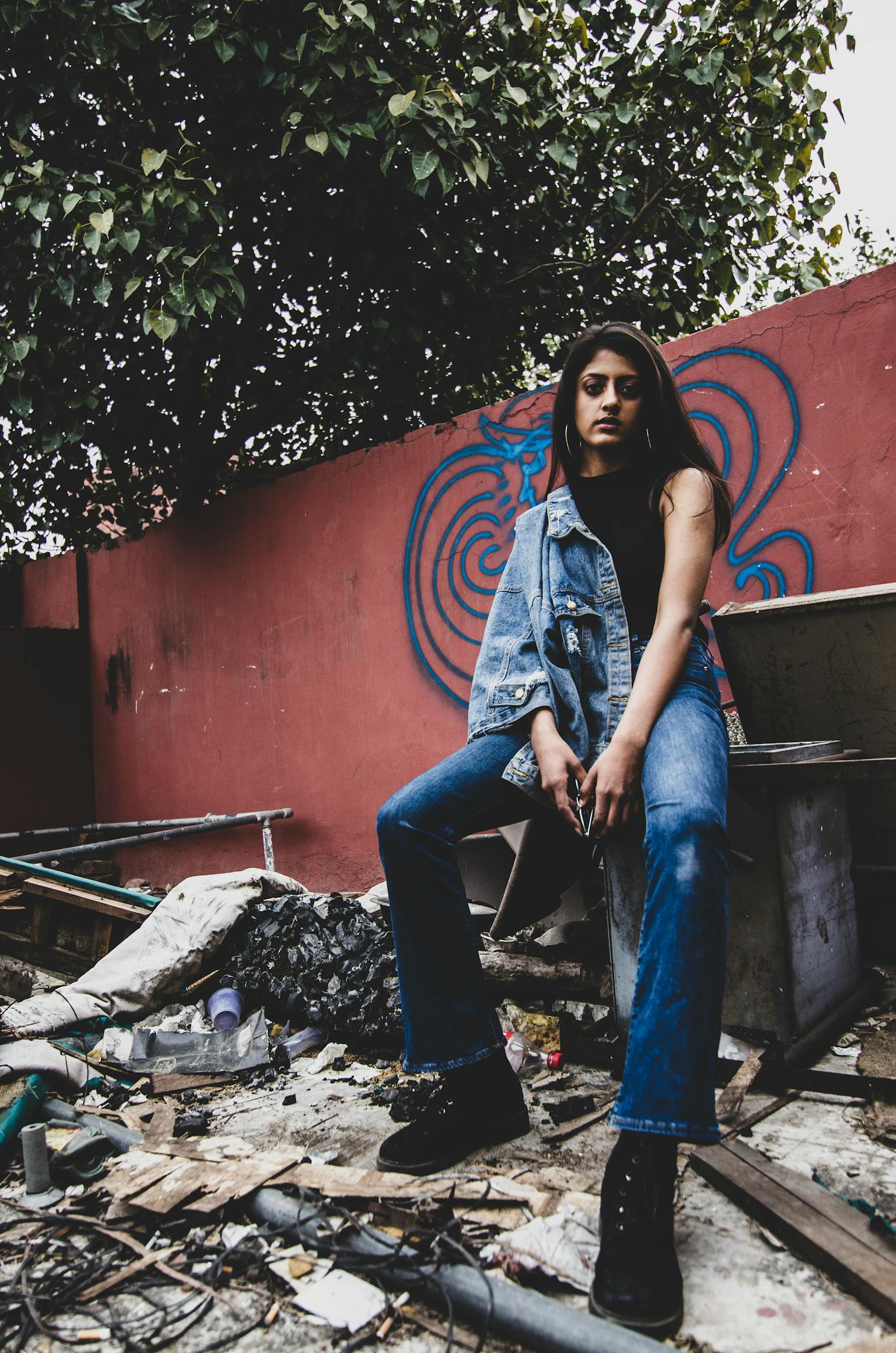 Take the denim on denim trend even further and pair your jean jacket with a pair of fun pants. Flare pants help you feel fun and put together at the same time, and will elevate any jean jacket look. Don't forget to throw on a pair of edgy boots to complete the look. Get the coolest pair of high waisted slim flare jeans here.
Shop the look:
Slim flare jeans – EXPRESS, High Waisted Slim Flare Jeans, $80.00 $39.00
Edgy boots – ASOS, ASOS DESIGN Aberdeen chunky chelsea boots in black, $48.00
4. With ripped jeans and a slogan t-shirt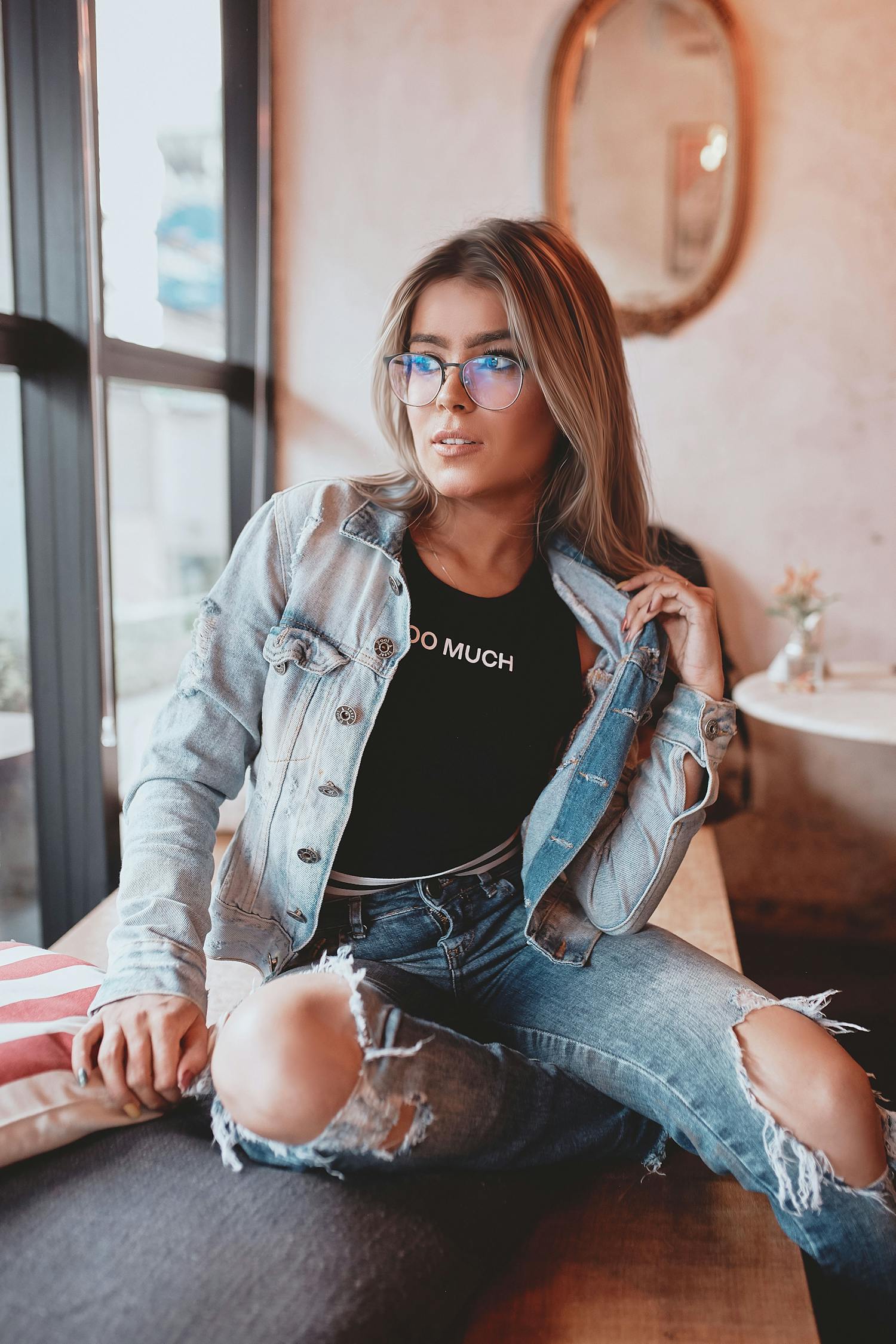 Ripped jeans will give you an edgy look. Pair them with a jean jacket of your choice for an even edgier look. A slogan T-Shirt with a cute saying will take this look from even more basic to bold. Add a pair of Doc Martens to really give this look the ultimate edgy factor.
Shop the look:
Ripped denim jeans – HOLLISTER, Curvy Ultra High-Rise Vintage Straight Jeans, $59.95 $29
Slogan T-Shirt – EVERLANE, The 100% Human Box-Cut Tee, $25
5. Oversized with boyfriend jeans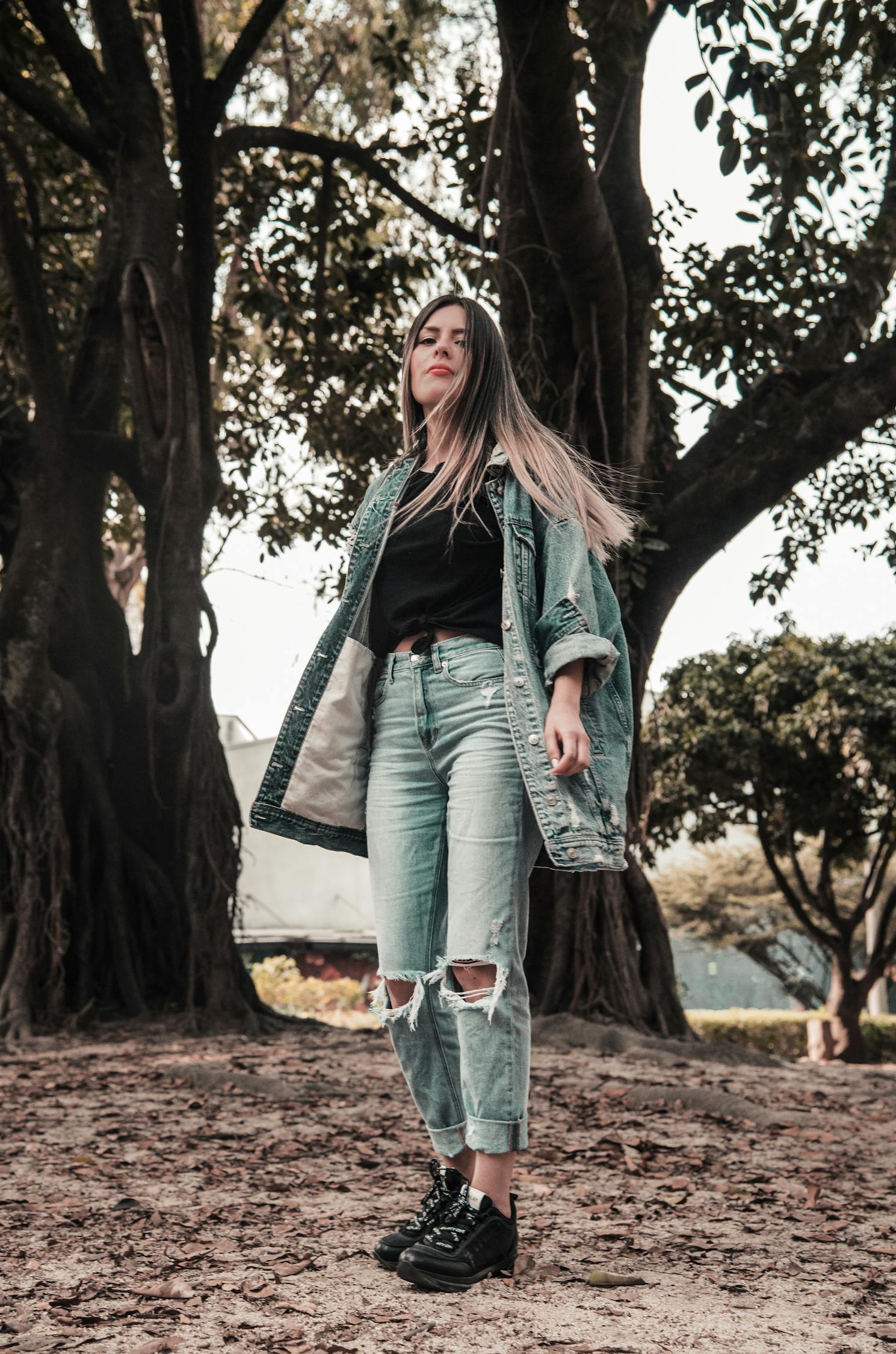 An oversized jean jacket is the new oversized T-Shirt. Pair it with some high waisted boyfriend jeans to finish up the relaxed look. Add a pair of chunky dad shoes to level out the jean jacket. A crop top will tie this look together. Choose a neutral-colored one like black or white to keep the simplicity of your outfit.
Shop the look:
Oversized jean jacket – ROMWE, Ripped Oversized Denim Trucker Jacket, $25.95
Chunky dad shoes – ASOS, ASOS DESIGN Divine chunky sneakers in white, $40.00
6. In vest form with a graphic tee
Pull out your sickest oversized vintage T-Shirt and pair it with a jean vest of your choice. Pick your fave — light or dark. Some Nike sneakers, preferably the Air Max Thea will make this look super hip. Add a choker, some ripped jeans and dark lipstick if you want an edgier vibe.
Shop the look:
Denim vest – HOT TOPIC, Medium Wash Denim Vest With Pockets, $36.90 $25.83
Oversized vintage T-Shirt – TARGET, Women's Ramones Short Sleeve Graphic T-Shirt, $12.99
Nike Air Max Thea – NIKE, Nike Air Max Thea, $95 $75.97
The denim jacket trend isn't going anywhere anytime soon, so up your jean jacket game and keep the trend fresh.
Franca Akenami
Franca is the Editor-in-Chief of Beyond Archetype, a website intended to defy odds, inspire, and promote endless dreaming. Franca received her Bachelor of Arts in English from Montclair State University in 2019. She is currently in the process of obtaining a Master of Arts in the same field. When Franca isn't writing, she's actively explaining her family and friends' zodiac charts to them, and seeking out her next tarot card reading.