The thought of a first date is nerve-wracking. Will your potential beau bring up that outlandish fact from your Tinder? Perhaps they'll think you look like a troglodyte in person compared to the flicks on your perfectly curated dating profile. It's hard to curtail those thoughts, but here's something you have complete control over: your outfit.
What you wear on a first date can make or break your confidence. Steer clear of the following outfits, and enter your date knowing you will be the main focus, not your fashion faux pas.
1. The outfit that makes you feel like a different person
Don't go out of your comfort zone or take on a different aesthetic when date day comes. Chances are, though you may think you look the part, you won't feel too hot. If you're not satisfied with your own aesthetic, try a happy medium. You can't go wrong with a nice, simple top and some blue jeans. This basic dolman-sleeve shirt is a cute, safe option. Don't forget to accessorize with a statement necklace and throw on some booties to solidify the look. If it's colder outside, throw on a cardigan or leather jacket to really jazz it up.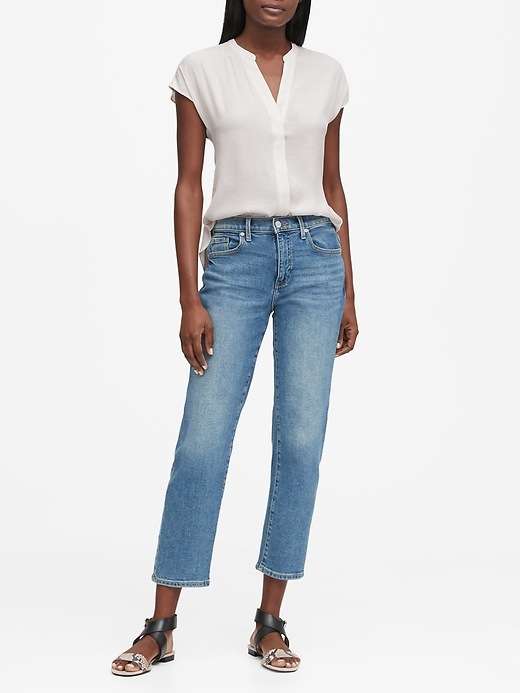 BANANA REPUBLIC, bananarepublic.gap.com
2. The outfit that's dirty or wrinkled
No one willingly puts on dirty clothes for a first date, but sh*t happens. Double-check that your clothes are stain-free, and be sure to iron them the night before to save time. A not so perfect outfit can be forgiven, but an outfit that makes you appear to have low standards for yourself and your partner just doesn't scream "commit to me."
Wool, spandex, rayon, tencel, lyocell and knits are among fabrics that don't require ironing. If you want to put the worry of ironing at bay, throw on this chic rib-knit top. Pair with some elegant statement earrings and a wider silhouette jean for a casual put-together look.
SHEIN, shein.com
3. The outfit that doesn't show off your best assets
Sure it's good to be modest, but you should leave your date remembering the little things that make them physically attracted to you. Whether it's a fitted shirt that shows off your abs, or jeans with a cut that make your butt look great, be sure to put your best assets forward. These high-rise skinnies will make your butt and legs look amazing. (Psssshhh, they're on sale!) Be sure to check out this article on Who What Wear to find out the best sculpting jeans that will make your butt look amazing.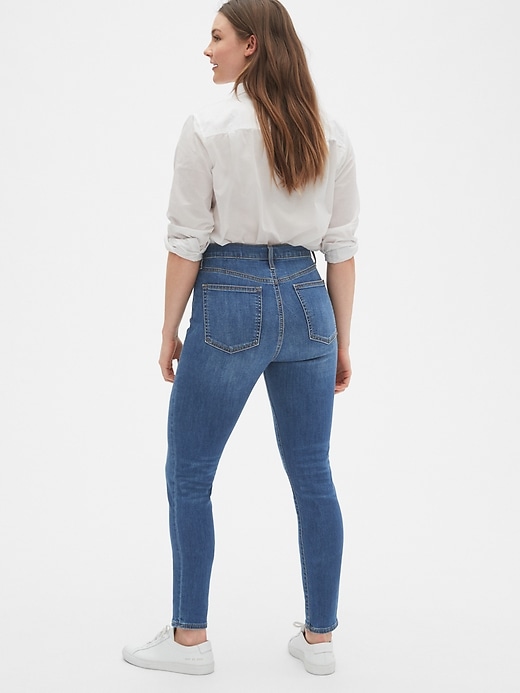 GAP, gap.com
4. The outfit that is trying too hard
Always put your best foot forward — preferably in a comfy stylish shoe — but there's no need to look like you've been preparing for the Emmys. Your outfit should be nice enough to show that you put thought into it, but casual enough that it doesn't look like you scanned your closet for your Sundays best. This backless floral print skater dress is the perfect midground between a night at a luxury restaurant and dinner at your local diner.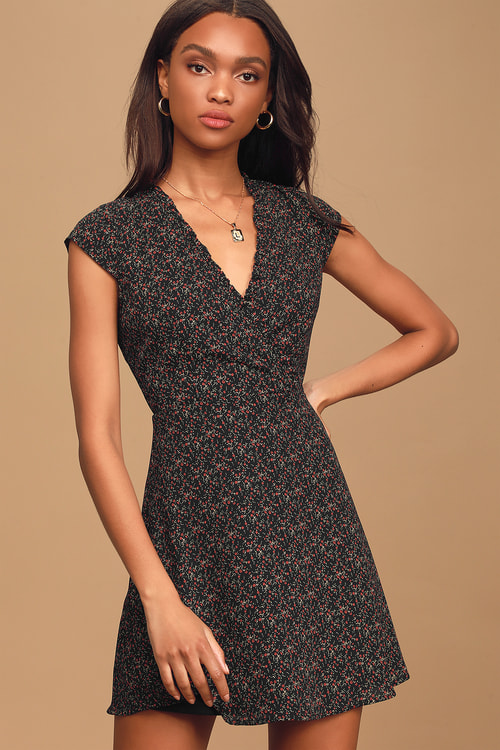 LULUS, lulus.com
5. The outfit that you have to consistently readjust
Those jeans that fit everywhere except for the waistline? Ditch them. Those pair of Chucks that have no sole support and laces that you constantly have to redo? Forget 'em. The spaghetti strap top with straps that need to be adjusted every three hours can be skipped over as well.
Wear items that you know you won't be struggling to keep together. Your sanity will thank you later. A pair of low heeled ankle boots will never do you wrong. All the comfortability, more versatility, and a shoe that gives zero hassle. What else do you need?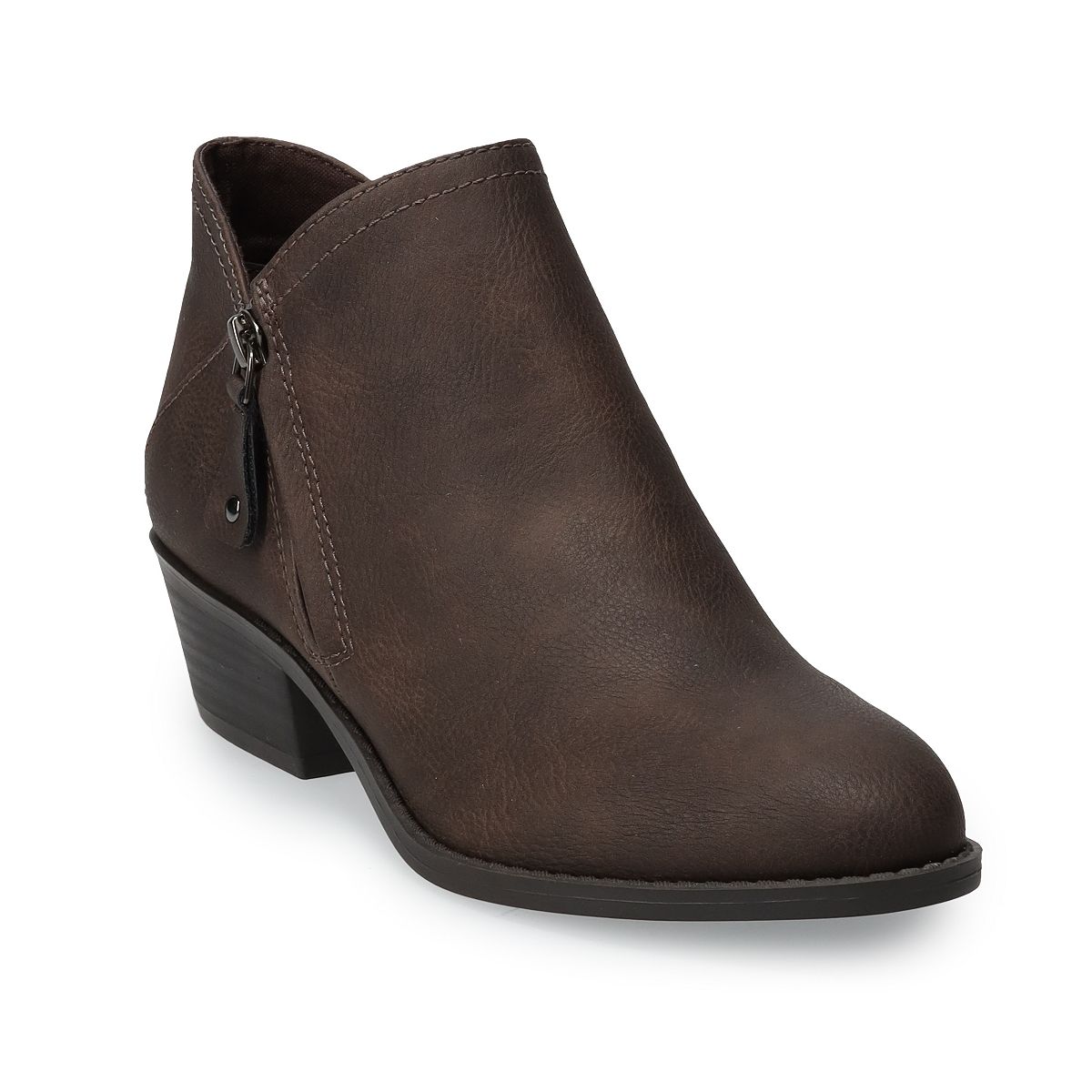 KOHLS, kohls.com
You can't foresee whether you and your date will have chemistry, but you can make sure your first date outfit will be one to remember.
Franca Akenami
Franca is the Editor-in-Chief of Beyond Archetype, a website intended to defy odds, inspire, and promote endless dreaming. Franca received her Bachelor of Arts in English from Montclair State University in 2019. She is currently in the process of obtaining a Master of Arts in the same field. When Franca isn't writing, she's actively explaining her family and friends' zodiac charts to them, and seeking out her next tarot card reading.